MOFA endeavours to weigh in on issues of concern that impact academic staff from across Manitoba's four universities. For the latest MOFA positions, browse our news section.
For media enquiries, please contact us.
Browse all news items below, choose a tag to view on the right, or search for keywords.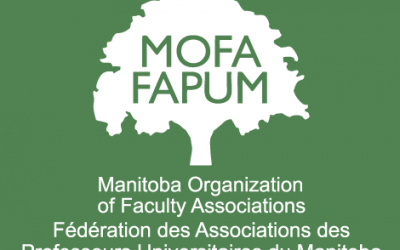 Wednesday, September 15, 2021 An open letter to the Progressive Conservative Party of Manitoba leadership candidates from the Manitoba Organization of Faculty Associations and the Canadian...
read more